The Designer At A Glance
The father of Craftsman furniture, Gustav Stickley is best known today as a designer of straightforward furniture. He marketed his collections with the words "Als Ik Kan," meaning "to the best of my ability."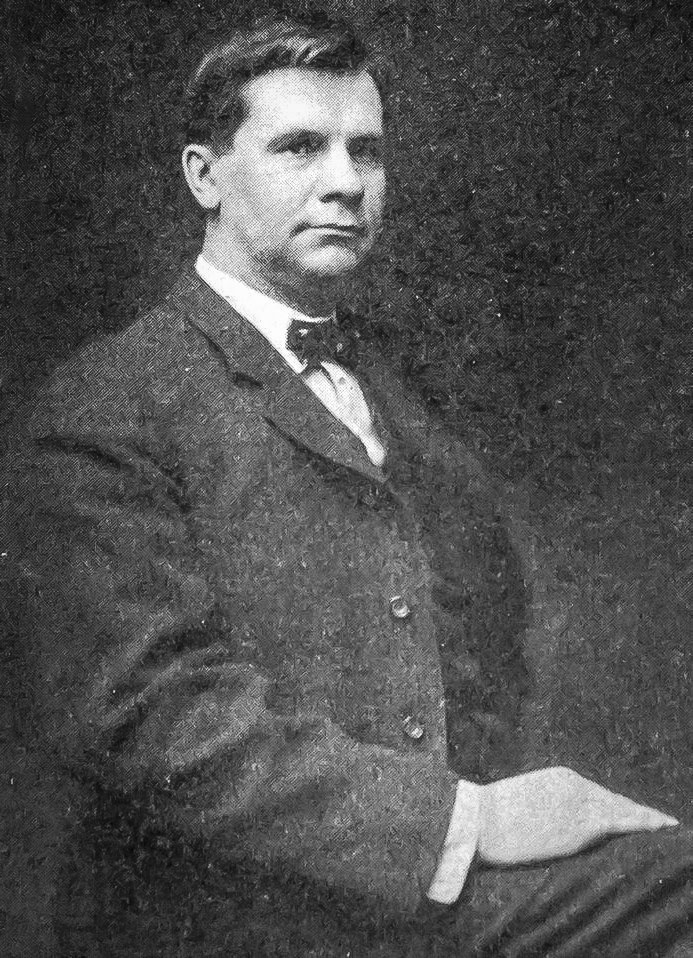 The Life Behind The Design
The eldest son of two immigrant parents, Gustav Stickley was born on March 9, 1858 in Wisconsin. Like many children at the time, Stickley joined the workforce at an early age to support his family. At 12 years old he began training as a stonemason — his first introduction to the world of craftsmanship.
Stickley's handiwork eventually earned him a job in his uncle's chair factory in Pennsylvania, where he became immersed in woodworking. After years of hard work and dedication to the craft, he was promoted to a management position at the company.
With a love of the craft coupled with leadership experience, Stickley quickly made a name for himself with his quality furniture. In 1883 he joined his two brothers in opening the Stickley Brothers Company, and in 1898 he set out on his own to form the Gustav Stickley Company.
In both his professional and personal life, Stickley was a dedicated advocate of the Arts and Crafts movement. The movement was a reaction to cheaply made, excessively ornate furniture that was increasingly being built in a factory by machines rather than in a workshop by craftsmen.
It's no wonder, then, that Stickley marketed his furniture under the "Craftsman" brand. He became known for his intentionally designed, straightforward furniture made with quality materials. Craftsman brand furniture was sold in multiple stores across the U.S., and remains a hallmark of quality for the era.
Notable Works: "New Furniture"
The Victorian era ushered in unprecedented progress for Western society. Social and technological advances rapidly transformed the European way of life, but by the late 1800s there were those that believed something had been lost along the way.
The Arts and Crafts movement called attention to the dwindling quality of the decorative arts due to factory production — as well as the dwindling quality of life for those who worked in the factories. Stickley found kindred spirits in this movement during a trip overseas in 1895, and took the sentiment back home with him.
The culmination of Stickley's inspiration was his experimental line of "New Furniture," which he debuted at the Grand Rapids trade show in 1900. Compared to Victorian standards, this new furniture was dramatically simple. The pieces were unadorned, and emphasized the natural quality of the materials they were made from. And, perhaps radically for the time, the furniture was handmade with devout attention in a workshop rather than a factory.
In many ways, Stickley's new furniture was a call for a new way of American industry — one where goods were made by hand, and working conditions prioritized the wellbeing of the craftsmen.
Liberty & 33rd & Gustav Stickley
Gustav Stickley's works were sold by many companies, including the Stickley Brothers Company, the Gustav or Gustave Stickley Company, the Tobey Furniture Company In the case of his new furniture line. No matter their provenance, Liberty & 33rd proudly features the inimitable works of Gustav Stickley.
Shop Gustav Stickley Products