The Designer At A Glance
Much of Edward Wormley's work is a modern interpretation of traditional form. His pieces were the subject of many exhibits during the 1950s, including at the Museum of Modern Art in New York and the Boston Museum of Art.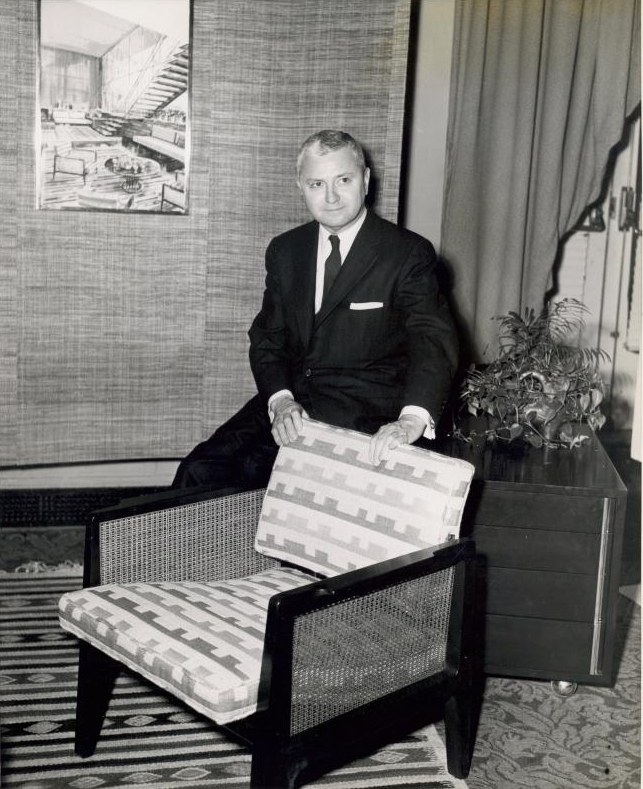 The Life Behind The Design
Born in a small town in Illinois in 1907, Edward Wormley developed a passion for art from a young age. Through his teenage years, he split his time between high school and classes from the New York School of Interior Design. He later attended the Art Institute of Chicago, but ran out of tuition money before graduating.
Wormley began his professional career as an interior designer at Marshall Field & Company, where he designed a line based on 18th century English furniture. This mastery of historical styles would continue at his next design job at Dunbar, where he would produce two furniture lines each year: one traditional and one modern.
During his time at Dunbar, Wormley advanced from designer to director and designed around 150 pieces. Many of his works were inspired by traditional forms, but interpreted for modern sensibilities. Elements like caned seatbacks, tambour drawers and woven-wood cabinet fronts were intricate, but subtle enough as to not detract attention from the rest of the room's furnishings.
In addition to his commercial success at Dunbar, Wormley's work was also widely appreciated for its artistic value. His pieces were also exhibited at the Museum of Modern art in New York in 1950 as well as the Boston Museum of Art the following year. Wormley was the recipient of many awards during his lifetime, including Designer of Distinction from the American Society of Interior Designers in 1983.
While he was most widely known for his furniture, Wormley was a prolific designer in many fields. He incorporated elements from both classical and modern designs in his work with fabrics, rugs and even lighting.
Notable Works: Good Design Exhibit, MoMA
In the late 1930s and early 1940s, New York's Museum of Modern Art was faced with a challenge: coming off the heels of the Great Depression and staring down The U.S.'s entry into World War II, where did modern art fit into the life of everyday Americans?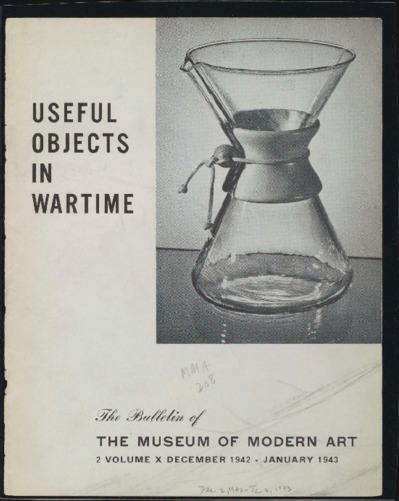 The answer: beneath a certain price point. In 1938 MoMA launched an exhibit they called Useful Objects, in which they showcased "design intended for present-day life, in regard to usefulness, to production methods and materials and to the progressive taste of the day."
In the wake of America's postwar prosperity, the exhibit was later renamed Good Design and largely focused on modern furnishings.
The exhibit reopened in 1950 under the name Good Design with three of Edward Wormley's works on display: an adjustable upholstered wood armchair, a "Short John" coffee table with laminated wood legs, and a "Repartee" gray carpet.
Wormley's inclusion in the exhibit proved that traditional forms still had a place in the modern design movement. During the exhibit's run thirty Wormley pieces were awarded Good Design designation, cementing him as a peer among other high-profile designers of the era.
Liberty & 33rd & Edward Wormley
In the words of Edward Wormley himself, "Modernism means freedom — freedom to mix, to choose, to change, to embrace the new but to hold fast to what is good." Our Wormley pieces put that freedom in your hands, and in your home.
Shop Edward Wormley Pieces